What Lube Should I Use With My Sex Toy?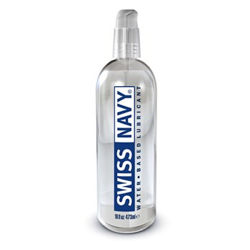 Lube is an essential partner to your sex toy. Not only does it ease penetration for a comfortable and pleasurable experience, it can actually increase your toy's longevity. However, if you use the wrong kind of lubricant, you and your gay sex toy will both be unhappy.
That's why we're taking out the guesswork so you'll know what lube is safe to use with your favorite insertable friend.
Water-based lubricant is the perfect accompaniment to any gay sex toy. It can safely be used with any sex toy materials, as well as condoms.
Silicone-based lubricant is safe to use with almost all sex toys. Never use silicone based lubes with any toy that is actually made of silicone.
Oil and Petroleum type lubes can damage certain sex toys and should never be used with any latex toys or condoms. These lubes tend to be better for finger play or masturbation.
When using a lubricant with your gay sex toy, remember to always use a small coat of lube on the toy itself, as well as your anus. Silicone lubes tend to last longer than water-based ones, so it's important to reapply if necessary.
Always remember to wipe your toy clean with warm, soapy water, preferably an antibacterial brand, or use a sex toy cleaner.
| | |
| --- | --- |
| | |