Hydromax X30 Pump
Item #7625

Buy together & save
Extra savings when buying these items together.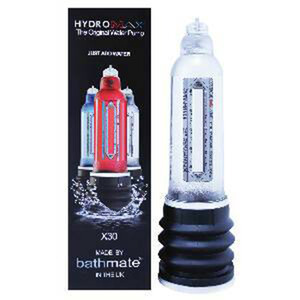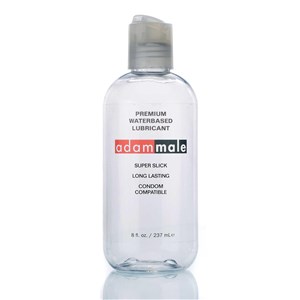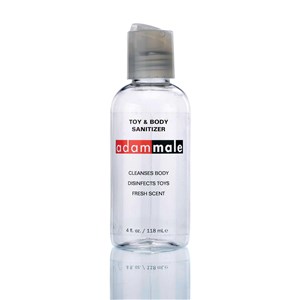 Buying together saves you:
4.00
Total =
250% more efficient than air pumps!
Boasts a 95% success rate for optimum erection size, hardness, and staying power thanks to its unique, newly designed Bellows Pump system! The Bellows system incorporates a soft sealing, full support comfort ring to give you reduced pressure and greater comfort around the penis base and testicle region. This suction is at it's best and easier to maintain when submerged as the water holds the vacuum. As an added bonus, it is also removable for ease of cleaning.
The ultimate hydrotherapy workout, the Hydromax is designed to be used in the shower and bathtub, utilizing the amazing power of water. The Hydromax allows you to gain impressive erections easily and safely while at the same time making them bother harder and longer lasting. The Hydromax workout will keep your penis in optimum health.
The Bathmate works by creating a vacuum that expands the tissue in your penis. Over time, with consistent use, the tissue is permanently expanded causing your penis to get longer and wider. The tissue expansion also allows significantly more blood to enter your penis.
After using the Bathmate you'll see temporary gains- usually .25-.75″ in length and .5-1.25″ in girth. These gains stay around for 4 to 24 hours, including during intercourse and after you lose an erection. With consistent daily use gains may become permanent.
The Hydromax X30 is the best fit for any male with a length of 3" minimum to 7.8" maximum erect penis size and a girth of 2" maximum.
Experience Level
Beginner
Function
Erection Enhancement, Waterproof
Most Helpful
Newest
Highest Rated
Lowest Rated
What's champion ! As it worth your mooch !
8/10/2017
/a
Awesome and worth to have it ,
2/5/2018
Some things will keep you play in shower longer lol and buy at wise.com for much cheaper and was one price and product!