American Bombshell Bunker Bust
American Bombshell Bunker Bust
Item #8128

Product Description
The Bunker Buster Never Leaves An Orgasm Behind!
This enormous 10.7" dong is heavily ribbed for your pleasure. The thick head flares to a full 10" circumference before tapering to the 9" circumference shaft. The Bunker Buster features a suction cup base that allows you to secure it to almost any smooth, flat surface. Looking to play with the big boys? The Bunker Buster is for you! American Bombshell is proudly made in America.
more...
Product Details
Experience Level:
Intermediate
Function:
Anal Penetration
Extra savings when you buy this item and more!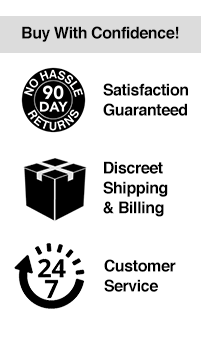 Product Reviews
Most Helpful
Most Recent
Highest Rated
Lowest Rated
Verified Purchase
Best giant dildo around!
Submitted 7/26/2017
7/26/2017
This thing is a true monster! It is a full 10" in circumference - I measured it! The head is graduated to quickly enter and you can feel it going all the way in and up. IT IS FANTASTIC!! It is my favorite toy! I CAN'T SAY ENOUGH - GET ONE!