Clone-A-Willy Kit
Item #3845

Buy together & save
Extra savings when buying these items together.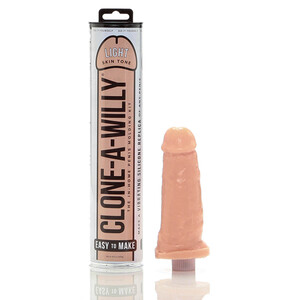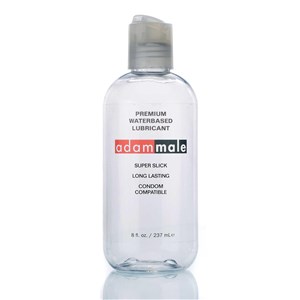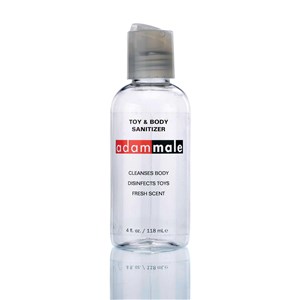 Buying together saves you:
4.00
Total =
Make An Exact Replica of Your Penis!
Immortalize your boner with this erection-molding kit! It has everything you need to make a soft rubber dildo of your hard log-with optional vibrations to please him like never before. Just add water to the molding powder, insert your erection into the warm mixture, then slide off the mold and pour in the liquid rubber. You'll have a highly-detailed replica of your own package in just a few hours, for DOUBLE the frisky fun! (Hint: Insert the vibe to make your "clone" BUZZ!) Great instructions and 24-hour hotline make it so easy. Latex-free, hypo-allergenic and safe to use on any penis.
Most Helpful
Newest
Highest Rated
Lowest Rated
This compared to other kits is awsome. Unlike others the mold only requires you to maintain your erection for 2 mins compared to 6 - 10 mins. It also uses warm water where others uses cold water... Tho the container sucks as far as molding your balls as well. But if you can get another container and some extra molding material you can get an even better mold.
A few setbacks but fun
12/31/2010
The first time I ordered the item it never arrived but a quick call to Adam Male customer service fixed that (Great Service no problem reshipping). When the package arrived I got to work with my package. First time the mold set quickly and I lacked a little ooph by the time the got the materials set up. The end result was not what I was looking for. Not AdamMales fault, stricly mine, so I ordered some more molding powder from the maker and tried again. This time got a nice mold of my member and mixed the compound up. Process worked well but I did not hold the tube close enough to my body so the dildo came up short, a bit disappointing since I knew I was bigger than that. Although short, the actual dildo came out great. Outstanding definition on the actual model. Have to say it was kind of cool seeing my member from all angles. Looking forward to casting another one, this time full length. My partner is very interested in seeing me orally service my clone and to be able to penetrate me with myself. I have to admit I am a bit excited at the prospect. I will now get to know what he feels like on the receiving end.
Loads of fun ;-)
11/21/2007
We had hoped this to be a great activity together. However, the cock model is a gifted boy with >8". We sawed off the cylinder per the instructions, mixed the goop as directed and wound up a little short! Was really fun to do together.
Verified Purchase
Well this was hard...
11/15/2017
You better be on viagra because this $#!t is hard.. Mixed the mold, and at the same time I lost my erection. Then I pull up some videos to get me hard again quickly & it failed, next thing you know the mold is set and you are left with two useless silicone mixtures & a vibrator. I gave it a two star rating and not a 1 because it wasn't their fault my erection failed, but also didn't award them with 5 stars because they could've atleast gave you 2 maybe 3 molding packets for if you fail in my opinion, Or sell separate molding packets.
Verified Purchase
I would buy this product earlier!
8/17/2017
I would recommend you buy this product before you start losing your rock hard erections. If you want the full affect, make this clone before you lose any of it. The erection ring that is sold separately did a fair job for me but I will try something else next time. I haven't used the clone yet but I'm excited about using it with my partner soon.
Verified Purchase
Wish I had a chance to try it..
3/23/2018
I started mixing the molding gel started the timer for 45 sec. By the time I poured it into the tube and tried to put it on me it already set and wasn't able to put it in. I live the idea of it setting quickly because realisticly only some people could stay hard for minutes and minutes on end. If I actually make my mold then I could rate it more stars.
Verified Purchase
I have bought two..
7/19/2018
the product was good. I have had friends ask me where I ordered it from I told them.. I had an issue with one of your customer service reps. I called to ask about the status of my order, and was asked if I had the order number. I told him no but that I could give him the name on the order. When I did, he asked if I were that person.. I said no, but that I order in under his name and had it shipped to my address.. I gave him my address, credit card number, and other required information..He told me that If I wasn't that person then he couldn't give me any information concerning the order..But If I would have the person call them give them the permission to release the information, then I could call them back and he would tell me. After having a lengthy conversation with the rep I hung up..I found the order number in my email..I went on your website and entered it. Well, it gave me the information about the order. My question is...Why couldn't the representative have given me the information? although the name on the order was different..I didn't have to prove that I was that person. I would greatly appreciate a response to this situation..Thanks