Buy together & save
Extra savings when buying these items together.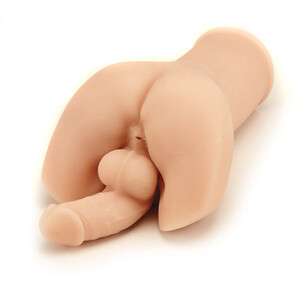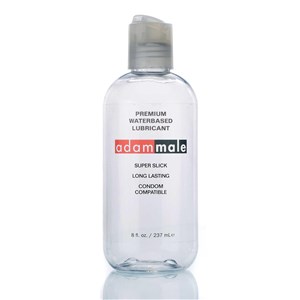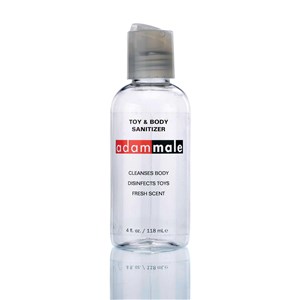 Buying together saves you:
4.00
Total =
Butt Banging Action!
This high quality masturbator with miniature realistic male genitals is one of our favorites! The lifelike, real-feel material provides superior performance over latex or rubber. So stretchy it allows for a super tight anal opening but accommodates even the heftiest boners. Five inch, flesh-like sheath stretches to over 24 inches! Subtly ribbed interior supplies increased jacking friction for more explosive orgasms. Bonus - the realistic miniature dong and balls stimulates your scrotum while you pump for added pleasure. And the wood is so tantalizingly lifelike, you'll be tempted to suck on it the second you see it!
Best Used For
Masturbation
Function
Lifelike Sexual Experience, Masturbation, Stretchy
Most Helpful
Newest
Highest Rated
Lowest Rated
I recieved mine a few days ago and I cant put it down! this thing is AWESOME!! the 1st time I tried it, I thought I was going to blow my load as soon as it wrapped around my cock! I used it a while, then put put more lube in it...when my finger slipped inside, it felt like a real ass...wet, tight and WARM! I love it!
I just got mine about 4 days ago and i love it, i have used it about 4 times a day. Just love the feeling of the dick and balls on my scrotum. I feels like you are f***ing a real ass.
Too tight for thick cocks
1/3/2006
This looks great and is well designed for average girth dicks I think. But if you have a thicker cock don't bother. It does not strecth comfortably over my 6" girth.
Had one of these a long time ago. It felt good, but made me hornier, is there a lifesize model?
It was smaller than I expected, but it feels amazing regardless. Use plenty of lube, it's a tight one! I've had it for nearly 2 months, and unfortunately the hole has slowly begun to tear... and I'm pretty average sized. However, it's still totally functional and I love it!
Verified Purchase
Small and not durable
7/8/2017
When i pyrchased this i wssnt ecpecting to receive a small childlike body part... not a great buy for the price i paid due to the small size and its tendency to tear
Gret product overall
11/20/2013
I rated this a 4 because its not as quite good as sex but its amazing on days when i can't see my man! lol
I just got this today and i am in love with it i have used it like 5 times so far and havent even had it a day yet
Cold and Lonely
2/16/2015
This product doesn't provide the realistic feel it describes. There isn't much you can do about the cold plastic interior and the inner part is ribbed to extensively - it can feel abbrasive if a copious amount of lube is not used.
It feels so amazing and is really tight. I have used it a few times and shows no sign of wear. Even if it did break, I'd buy it again.