Buy together & save
Extra savings when buying these items together.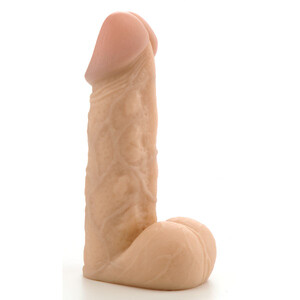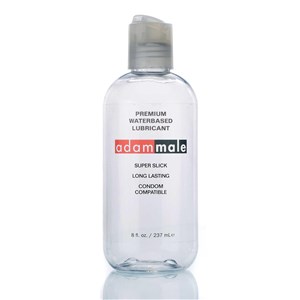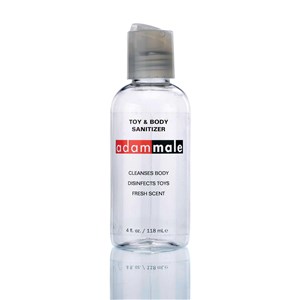 Buying together saves you:
4.00
Total =
Pure Perfection!
This simply crafted realistic dong will become your best bedside buddy! You'll find this vein-laced erection to be a reliable night time partner for fulfilling sex-play. Hand-crafted from hefty material that warms up as you use it--feels so real! 1 3⁄4" thick shaft fills you up. Suction base holds dong in place on flat surfaces and the balls feel so manly! Use with water-based lubricant only.
Best Used For
Anal Sex Play
Experience Level
Advanced
Function
Anal stimulator, Battery free, Suction-cup base
Most Helpful
Newest
Highest Rated
Lowest Rated
WORTH EVERY PENNY!!
5/28/2013
Ok, first of all let me say that I have never written a review for any product I have ever purchased anywhere. I purchased this about two months ago, and I wanted to try it out before I wrote a review. First let me say that when I got this, it seemed to me right away that the measurements stated are off, so I took out my measuring tape and went to work. This is what I found: Full length-from tip to suction cup 7.5 inches** insertable length-from tip to just before the balls 6 inches** width at widest point 2 inches** girth-thickness 6.5 inches** Just to help you all get an idea, a one dollar bill is 6 inches long. I have used it quite a few times now, both by myself and with my bf. I do have to agree with most of the comments made before. It is a big boy, not for beginners, lots of lube needed, take your time with it, great quality, looks and feels real, nice weight to it, if you close your eyes you would swear its the real thing, the veins and the flare of the head feel amazing, great coloring. First few times, no way no how it was going in, so I gave up. A few days latter I tried again, still no way I was getting any of it in. I kept trying and nothing. But then, after several failed tries and giving up. I got the head in all the way. "Oh my god!" I said, followed by a huge gasp. I did that for a few times. The feeling was amazing, even just the head gave me great orgasms. Then I figured I should just go for it. WOW!! I got the whole thing in. Wow the feeling of fullness, and the stretch were amazing. The first time I got the whole thing in I just could not stop my self. The stimulation from the veins and from the flare of the head, hit every spot in the right way. I have used it in the shower by myself. I have used in bed, my bf sliding it in and out of me. This has become my favorite toy. Looking at it I am still amazed I can take the entire thing. At first I was worried my bf would be put off by it, but I have to say he enjoys using it on me. He precums like crazy while he is sliding it in and out of me. I think it turns him on to see me squirm, moan, and shake in ecstasy. I cannot recommend this product enough. For the price the quality is amazing. Rubbery smell has gone away. It cleans up easily. It is sturdy. The only negative thing I can say is that the suction cup is not strong enough for vigorous play attached to the shower wall. It keeps popping off. To the toy designers out there I would like to see a dildo with a nice pair of full, heavy, low hangers that you can reach down and play with while riding one of these (just an idea).
damn when i opened n see the package, it's a damn big dong! i'm not even sure that it'll fit in my ass. but i'll post more comment when i've tried it.
Not for first timers...
5/6/2011
As someone said, it looks normal online...but it is fat! I am a virgin so it took a while to get it in and it was painful but worth it. It felt great.
Size matter for others.
3/24/2010
It has very nice texture and good size 6 1/2 circumference. If size matters for you, this is the one for you.
this thing is huge. like legit the size of a hairspray can. i would not recommend buying this as i couldnt even get it in for an hour. finally, i was able to get the head in but it was extremely painful so i didnt continue! dont buy this!
What a Filling Experience
12/29/2010
This is not for a first-timer. I have opened up myself to take more girth, and this was definitely BIG for sure! Lots of relaxation and a warm up with plenty of lube using my other toys and I SLOWLY worked this big boy in. WOW! What an amazing feeling! The shape, appearance and texture are great.
This thing looks normal on line, but when you get it home, ouch!. I've been able to take the whole thing a few times. The length is great, it's the girth that is hard to handle. When you are done, you'll know you've had something fillin' you up.
it is bigger than it looks
3/17/2010
it felt great to hold in your hands. it was too big to use.
Verified Purchase
Can't stop using it!!
7/19/2018
This is the perfect you. Warms up, fits nicely and feels great!! The only down side is the packaging it came in. It wasn't in a box. It was in an package envelope. So, it was quite noticable what it was and one could feel the contours of the package...a thick 8" dildo. So...if you're shy...be forewarned if your packages are handled by an apartment management office.
This dildo is definitely for the daring! It's hard to get in but once its in you wont regret the stretch. Amazing feeling!! Recommended to anyone!