Buy together & save
Extra savings when buying these items together.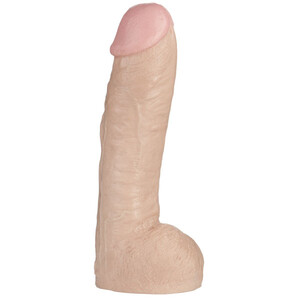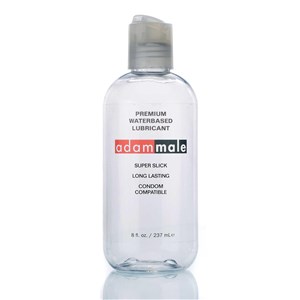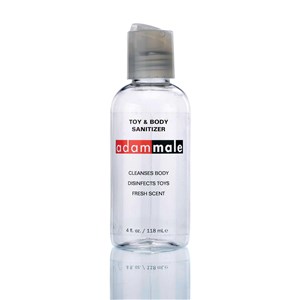 Buying together saves you:
4.00
Total =
Sure To Satisfy The Greatest Of Appetites!
Fill your fanny with this appropriately named dildo! Lube up and slide all 12.5" inches deep inside and feel yourself stretch to accommodate its mighty length and 3" thick girth. Complete with plump head, juicy balls, and bulging veins.
Over 12 massive inches tall
3 inches of incredible girth
Veined texture
Vac-U-Lock Strap-On compatible
Made from soft PVC with Antibacterial Sil-A-Gel Formula
Phthalate free
Proudly Made in the U.S.A.
The Realistic Hung Dildo is compatible with any water-based lubricant, and clean up is easy. Simply wash with warm, soapy water and allow to completely dry before storing.
Best Used For
Anal Sex Play
Function
Anal Penetration, Anal stimulator, Battery free, Suction-cup base
Most Helpful
Newest
Highest Rated
Lowest Rated
I just received this toy today in the mail and lubed it up for some play time ;). Let me tell you, this is a deliciously thick and long dildo that will have you on your back panting, begging for more! It is very large, mind you, so be sure to prep the runway before taking off. This toy is actually less firm than I assumed it'd be, but not enough to detract from its usability. Also, the photo shows a very dark brown color but the one I received was actually a peach-skin tone (I'm not complaining, I actually prefer the lighter skin-tone color). The only downside is that it smells pretty strongly right out of the package... hoping it dissipates over time. Overall a really good buy.
Verified Purchase
An incredible experience
7/21/2017
Eager to try this monster I first loosened myself with a trusty nine incher then tried to insert the monster but it was a no go; just to large. Two days later, after a wonderful evening with my nine incher I was able fully insert this 12-inch monster. What an incredible experience feeling all this hardness inside me. I think I'm in love!
Love this dildo
11/19/2017
From the look of this thing to the way it stretches me out and fills me so full, and the pressure it puts on my p-spot... I LOVE THIS DILDO! I was a scared at first when I opened the box but then I slid it in (with a bit of work) and oh was it worth it!!! Just buy it.... I love thick ones! Now, maybe to try a real one!
You better be ready for it!
4/11/2015
Really big toy that feels intense the whole time you have it in. It's the first UR3 Doc Johnson toy I have purchased and I'll gladly pay the extra in the future because if the great natural feeling texture.
Verified Purchase
I agree with how it feels good. Its definitely large enough to fill you up and spread you wide enough. The only negative thing I would have to say is, that I wish it came with a suction cup base for easier solo activity.
How do I get it in???
10/1/2017
I gave this product a 5 star solely based on its appearance. I would like to experience it but I know it will not fit. Can anyone give me an idea of how to get it in without too much discomfort? I have had the real thing and other toys before and would like to experience this toy but I know it will rip me. Please ideas or suggestions on how to comfortably and safely use this toy???