7" Dong With Suction Cup
Item #4471

Buy together & save
Extra savings when buying these items together.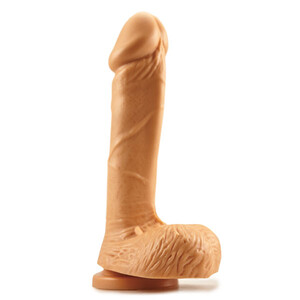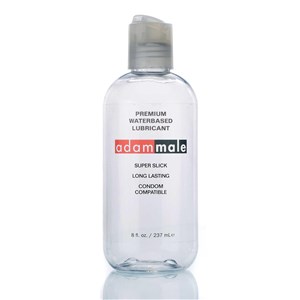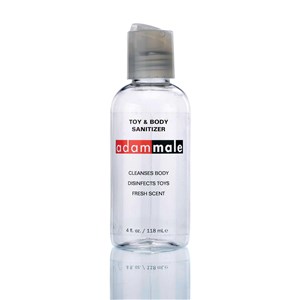 Buying together saves you:
4.00
Total =
Enhance Your Stimulation With Hands Free Action!
We've taken what AdamMale customers have told us about their favorite dildos and then we set out to create the perfect phallus--at a great price! Each authentic-looking "penis" features textured balls and skin for easy handling and increased stimulation. The knobby head will stretch your eager anus! Strong suction cup will stay put on tile floor, smooth table top or even a door for "hands free" thrusting fun! SEXY TIP: put a condom over any dildo-like toy for easier care and clean-up, then add water-based lube for easy action!
Best Used For
Anal Sex Play
Experience Level
Advanced
Function
Anal stimulator, Battery free, Suction-cup base, Waterproof
Most Helpful
Newest
Highest Rated
Lowest Rated
Good length, but even better girth. This is a very rigid dong, so insertion is sure to get you going. It usually takes more than one try, but after the first attempt, you REALLY want it in you. Good suction cup and super fun to ride. Pretty easy to pound yourself to a fantastic orgasm.
I bought this as my first dildo and thought 7" would be the perfect size. When I opened the box it was bigger than I expected. The first time I tried to take this thing I thought it would never go in. Once I lubed up a little more and eased the head in I finally worked it all the way down to the balls. LOVE THE FEEL of it in me. Totally would recommend this product.
This one will sure fill you up. I love riding this dong. Go slow to start but after that go for it!!!!!!!!!!!
Large enough to pleasure.... small enough to fit
2/20/2009
I got this as my first tru sex toy.. it hurt at first. i had a lubricated condom and lube on it. once it was in me it felt amazing! =) it was like having real sex. it is kinda hard to use in the shower but it is amazin!
Got this as my first toy. Took me quite a while to get in as the head is pretty large. But once it was in I rode it until I shot a huge load! Use it on a regular basis now and love it!
When it first arrived, it had a tiny bit of discoloration. It did not hurt the functionality though. I tried to get it in without lube and that is not reccomended because it hurt so bad. The head is so HUGE! Then, my water based lube arrived. I am in love... I have never owned anything or had anything in that area before...Make sure you use plenty of lube.
This was my first dildo, so I kind of didn't know what to expect. I don't bottom too often for my boyfriend but still wanted one to practice and for general fun when he's not around. I can't say how it stacks up to other dildos, but it feels great! It's really thick and just the right length, but the head is a little too thick which was my only problem. A lot of fun when you finally get it in, but I advise you to not just go for it without preparing first.
this product has a HUGE head which makes it nearly impossible to fit in my ass. going to try to work my way up to it
Just the right size! Head is nice and big, a nice little challenge at the beginning. Length is perfect to get ya in and out. What more do you want. I've got smaller and larger and this one is right there in the middle, got me coming and coming (they made me clean up me language) back no matter what. A great dildo!!!
What a wild ride!
8/21/2015
When I first tried to get it in me, it was very painful. Looking back, I knew what I did wrong. I didn't use enough lube and I didn't prepare myself first. The end result was a bloody mess. Tonight, I tried again. I used a butt plug to open myself up (use a LOT of lube so that it feels smooth; slight pain isn't a big deal as long as it's not too uncomfortable). Once I got the whole 4-5 inches of the butt plug down, I switched to this guy. I put a lot of lube where the thickest part of the head is. I ended up using half a bottle of KY Jelly. A lot of going down, staying there for a minute, then get back out, lube up, go in again. 20 minutes in, I squeezed the last bit of lube onto that same area, and I focused on relaxing, and it finally went in. The end result was an empty bottle of lube, a sore sphincter, and a sticky load of cum everywhere. I'll wait a day to heal then GO AGAIN!