Colt Anal Trainer Kit
Item #3974

Buy together & save
Extra savings when buying these items together.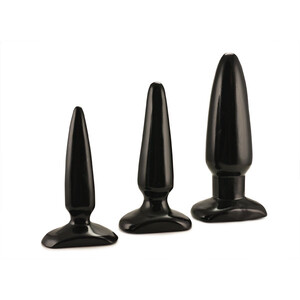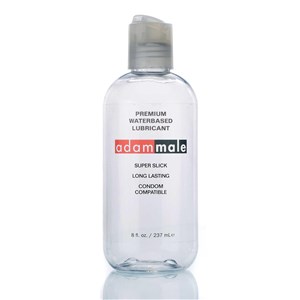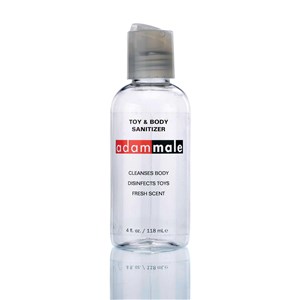 Buying together saves you:
4.00
Total =
Train Your Bussy!
Never be without the perfect size butt plug again! These Colt Butt Plugs begin with a modest size girth of only 1 inch on the small one and grows to 2 inches in the large. Slowly build up your insertion tolerance with this 3 level kit or simply add variety to your backdoor pleasure regimen. All are solid black and made from soft but sturdy rubber (PVC based).
Small 4" Insertion; 1" Width
Medium 4 1⁄2" Insertion; 1 1⁄2" Width
Large 5 1⁄2" Insertion; 2" Width
Anal muscles can be trained for better control and stamina. This anal trio gives you the access to three different size slick smooth anal plugs for the beginner or pro to train or retrain sphincter muscles.
Clean up is easy,just wash with mild soap and warm water, or use sex toy cleaner. Allow to dry thoroughly after cleaning, and be sure to store away from your other sex toys.
Function
Anal stimulator, Prostate Stimulation
Most Helpful
Newest
Highest Rated
Lowest Rated
This is a must for "expanding" your horizons! Easy to clean and maintain, the set is an ideal start for a little "sit back" time of butt play. As the well lubed largest one slides in slowly and easliy you know you are READY for the big stuff. Also, the BIG one has a nice suction cup to stick to flat surfaces (tile floor?). A must have both for the beginner and the experienced.
Surprisingly GOOD!
2/21/2008
This is an excellent trainer set. I'm usually a top, but I consider myself to be "intermediate" in the anal-play area. The smallest plug: No problem. Kind of a warm-up. The Second Plug: Comfortable, easy ride that is more filling. The Third Plug: easy at first, then a challenge for me as it hit the full 2" mark. A really "filling" plug. Excellent for beginners who want to get into anal play. The graduating sized allow for slow, relaxed dilation. As with all plugs, don't spare the lube.
This product does an awesome job of getting you ready for the real thing. There is a big jump in size from medium to large and I haven't been able to take full advantage of the large yet (which is why i gave it 4 stars instead of 5). Very easy to clean.
Just received my Colt Anal Trainer kit. My first sex toy. First thoughts? They smell like industrial rubber but I think that will go away with washing. I thought I could start with the medium but it would just not go in so I started with the small one. It's comfortably in my ass as I type this. Walking around with it is a little more difficult b/c it doesn't have a flat base at the end and can slide out if your not careful. Good toy but don't expect to be able to wear this out.
Third one's a charm
9/27/2012
Great tapered shape. Easy to clean. The two smaller plugs go in pretty easily, and slide out easily as well. The step up to the third plug is a bigger jump than the first two, but the ease of the smaller two made me think I could take it. And I did, with two tries, lots of lube and a slow pace. The fullness of the bigger one is so satisfying.
I Enjoy this alot. They work well and are easy to clean. The biggest one is significantly challenging, yet not crazy big. The only thing that I would change is I would maybe add one more size between the Medium and the Large.
Had this set once before. was able to get to the medium one, now want to try for the large one. easy to clean, was able to walk around with it inserted.
First time buying a plug.. first time putting anything larger than a finger back there.. love this set.. was able to work up to the middle size the first day.. still haven't made it up to the bigger one. Easy to clean, and hold heat/cold very good.. total amazing experiences.
Need a size between medium and large
2/9/2015
Excellent plugs. Perfect way for this Dom top to learn to bottom. The smallest is kind of a joke. The medium is just right. The large one, yikes. I bought a separate "medium" plug knowing that the jump from medium to large here was so big.
the first two gave my the false misconception that i could take the third. I did after about 10 minutes. Could keep it in for 20 min before i had to remove it. Super easy to clean and wonderful product