Buy together & save
Extra savings when buying these items together.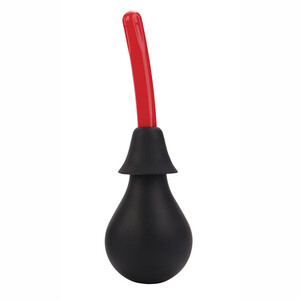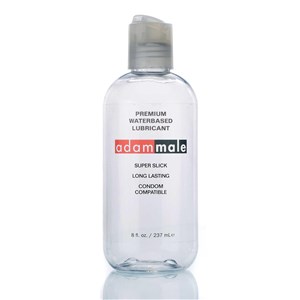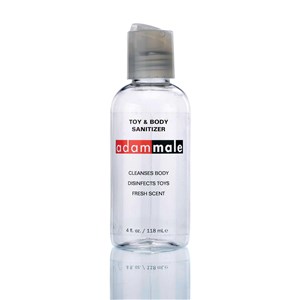 Buying together saves you:
4.00
Total =
Get Your Tush Squeaky Clean!
A simple squirt or two with the Ultra Douche is all it takes to make your tush sparkling clean and ready for some anal thrills!
Simple squeeze bulb controls the water flow
Sleek and comfortable for easy penetration and use
Take it apart easily for a thorough cleaning
Tip made from firm plastic for easy penetration
Measures 0.75 inch across and 4 inches long, insertable
To use the Ultra Douche, squeeze the bulb and dip the tip into a bowl of warm water. Once the bulb fills up with water, you're ready for the next step. Spread some lube around the tip and the intended target. Then slide the tip inside and gently squeeze the bulb again to send a wave of cleansing warm water through your rectum. Repeat as needed until the water comes out clear and clean. Be sure to use the ultra douche in the tub or shower for easy clean up.
The plastic tip is smooth and super slim, measuring only 0.75 inches across and 4 inches long, so even anal beginners won't have a problem fitting it inside.
You can even pop the plastic tip right off the squeeze bulb to make cleaning easier.
The douche is compatible with AdamMale's water-based or silicone-based sex lubes. After using the douche, take it apart and wash each part thoroughly using hot water and antibacterial soap and rinse them clean. Once the douche dries, reassemble and store it in a cool, dark place.
Experience Level
Beginner
Most Helpful
Newest
Highest Rated
Lowest Rated
Easy to use, no big deal...it works. Fill it with water, place it with a little lube and it works.
Nice for a quick cleanse
9/19/2012
A great item when you need a quick colon cleanse. Nothing beats a full on enema but this is the next best thing and takes much less time. Highly recommended.
Verified Purchase
Provides a Deep Clean
8/17/2017
The nozzle was a bit thicker than what I was expecting (not too thick, though). I've been using a drug store disposable douche/enema bottle (those clear, small plastic ones) which worked just fine for the past couple years - just keep it clean. Wanted to upgrade to something a little more durable. This nozzle goes in deeper, sometimes not always great as that can put water deeper than it needs to be and when you think you've gotten it all out you might be in for a little bit of mess once the fun begins. Overall, a good product.
Its works but getting the the top back on, without squirting water out of the tip & all over the place, is tricky. I would not recommend this product. Go with one that screws onto a faucet. i.e. shower or sink.
Verified Purchase
Firm, slick tip for easy insertion. Holds a fair amount of liquid. Bit tippy when full though.
Verified Purchase
I have been using the old water bottle with hose, clamp and nozzle. Works very well but a lot of hassle to use. Especially for a spurt of the moment cleansing. The Ultra Douche does a satisfactory job with much less effort. Great for those last minute preps. I would recommend this to a friend.
Verified Purchase
It was alright, I might buy another douche instead
3/10/2018
This was my first douch and honestly, I thought it was going to be a like a turkey baster and it wasn't. It had 1 hole at the tip, and about 3 holes at the side of the tip. So water pressure from it is an issue. If you're worried about insertion with the red tip, it was perfectly fine with me, I just used a little water and it worked fine. It took in a lot of water fine too. But pushing out the water during douching wasn't what I expected because not a lot of water comes out.
Verified Purchase
Verified Purchase
Verified Purchase
This is great! Easy to use, easy to clean, and easy to store.