Blacks On Boys 2 & 3
Item #7809

Product Description
Over 3.5 Hours of Black on White Action!
Black on Boys 2
White Men Take On Black Sticks For The First Time!
These white boys (18+) crave dark meat and get plenty of it in this interracial shagfest! Brecken likes to play with black dongs, but now he gets his shot at the real thing...taking Mr. Sauki deep between his pale cheeks. All Brecken can do is moan "I Love that Black d*ck!" Black Lion crosses Jordan Pierce's legs and then throws them back so the limber youth can experience every inch of his tool sliding in and out of his chute. Devin Chance lies on an Ab roller and has his muscles...and his hole...worked at the same time. Raidar is in heaven as he has a dark wood in his mouth AND in his chute at the same time!
Starring: Raidar, Jordan Pierce, Devin Chance, Brecken, Jason White, Mr. Sauki, Black Lion, Trap Boyy, Zodiac and more
Blacks on Boys 3
Hot & Willing White Boys (18+) Take On Sexy Mahogany Men!
None of these fair-faced studs have ever had sex with a black man before, but you can bet your butt once they taste these dark delights they'll never want white meat again. When Brett Styles can't pay his gym dues, he works out a deal with Intrigue by letting him work his quivering hole. D-Vine lies in wait for the perfect pale-skinned prince to come along. When he spies Kody Rean the heat is on. Kody's cheeks bulge as he slobbers all over D-Vine's erection before getting on his knees for doggy style humping. It's Bradley Wood's lucky day when he gets his first sample of ebony love as Zodiac pumps himself in Bradley's tight bum.
Starring: Brett Styles, Gemini Star, D-Vine, Kody Rean, Bradley Wood, Khyree, Intrigue, Zodiac
more...
Product Details
Theme:
Amateurs, Interracial Sex, Oral, Threesomes, Twinks (18+)
Year Released:
2010, 2011
Extra savings when you buy this item and more!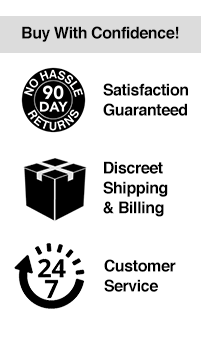 Product Reviews
There are no reviews at this time.