Nassty Boy Erotic Love Doll
Nassty Boy Erotic Love Doll
Item #3122

Product Description
Hot, Hard, and Ready to Rock your World!
This bad boy is equipped with two awaiting orifices and sports 7 1/2" of hard wood. Slather your rod with lube and explore his anxious mouth or tight hole. Spread your own cheeks and enjoy the multi-speed vibration of his ever-ready hard-on. Top or bottom, this stud is always willing to please. His piercing blue eyes and chiseled chest will have you coming back for more! Use with water-based lube.
more...
Product Details
Best Used For:
Simulated Sex
Experience Level:
Advanced
Function:
Anal Penetration, Anal stimulator, Masturbation, Vibrates
Extra savings when you buy this item and more!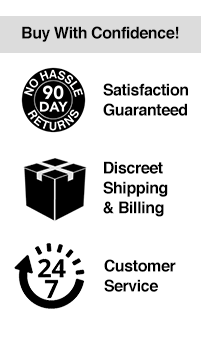 Product Reviews
Most Helpful
Most Recent
Highest Rated
Lowest Rated
Verified Purchase
Would buy again
Submitted 3/5/2018
3/5/2018
I love using the doll, you can do/treat the doll any way and it doesn't complain. Wish it did talk dirty though
Verified Purchase
Why solo?! When you can have a partner
Submitted 11/21/2018
11/21/2018
Curious or cautious about blow up dolls?! Don't be, When aroused slip your member into either hole and be amazed! Best suction