Product Description
Get Your Body Moving to the Erotic Beat!
Works in harmony with your body's movements
Body safe and hygienic
Oval tip for ease in insertion
Precisely placed knobs stimulate the sphincter
Made of seamless, medical grade stainless steel
Measures 4.25" x .75"
Satin lined storage box included
Water resistant
Can be warmed or cooled for temperature play
Compatible with all water-based lubricants
No batteries required
Experience a whole new level of anal play with the Aneros Tempo. This sophisticated toy is designed to work in harmony with your body's movements to create a melody that ends in explosive orgasms.
An egg shaped tip allows the Tempo to effortlessly glide into your body. Once inside, two pleasure knobs are precisely placed to stimulate your prostate and exercise the sphincter muscles. Create intense sensations by clenching and unclenching your muscles and the Tempo will gently quiver to create an erotic internal tune.
The Aneros Tempo is made of seamless, medical grade stainless steel. The unique properties of this material enable it to resist corrosion, experiment with temperature play, and give it durability for years of pleasure. It's also hygienic, non-porous, water resistant, and has an attractive mirror-like finish.
Measuring at 4.25" long by .75" at its widest point, the Aneros Tempo is the perfect size to ensure proper prostate stimulation every time. It's perfect for beginners as well as those experienced with anal play.
This product comes with it's own satin lined storage box.
The Aneros Tempo is compatible with any water-based lubricant, and clean up is easy. Simply wash with warm, soapy water or toy cleaner and allow to completely dry before storing. Not recommended for those with nickel allergies.
more...
Product Details
Best Used For:
Prostate Stimulation
Function:
Anal Penetration, Anal stimulator, Battery free, Prostate Stimulation
Extra savings when you buy this item and more!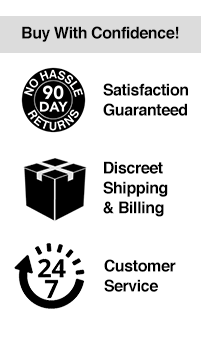 Product Reviews
Most Helpful
Most Recent
Highest Rated
Lowest Rated
Verified Purchase
The Best
Submitted 4/4/2018
4/4/2018
For a complete beginner, this toy is perfect! I always prefer stainless steel because it is so easy to clean. It is great for temperature play too.