True Feel Extension
Item #8721

Product Description
Now You Can Be Two Inches Longer!
Slip on this real feel extension and instantly add two inches to your erection. Equipped with a stretchy scrotum strap you can also comfortably anchor the extension in place for a hardy round of thrusting.
Hollow extension for easy fit
Realistic shape with detailed veins
Made from real-feel thermoplastic
Stretchy scrotum strap to anchor extension in place
Use water based lube only
Measures 6.25" long and 2.25" deep and 1.5" wide
Measures 7.5" overall with 7" x 1.75" insertable
Waterproof
Reveal your big boy fantasies with this realistic extension that will make you over two inches longer. Keep thrusting as long as your penis is erect and you partner wants to feel all your girth and length. Add some length and fun to your anal adventures plus a little spice and fantasy.
True Feel Extension is compatible with all water-based lubricants only, and clean-up is easy. Simply wash with mild soap and water, or use a sex toy cleaner. Allow to completely dry before storing, and always keep your toys stored separately from each other.
more...
Product Details
Function:
Erection Enhancement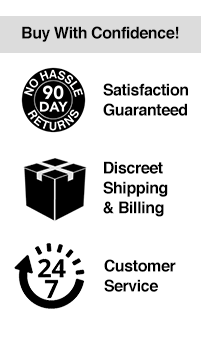 Product Reviews
There are no reviews at this time.