Colt Nipple Grips
Item #5583

Product Description
Add Even More Stimulation to Your Sexual Play!
Use Colt Grips to add additional pressure and vibration wherever you desire: nipples, scrotum, taint, tongue, etc! Grips come equipped with embedded vibrating bullets activated by a simple push of a button. Grips are adjustable to provide just the right amount of titillating pressure. Colt Grips provides the added stimulation you're seeking to heighten your sexual satisfaction. Batteries included.
more...
Product Details
Best Used For:
Pressure Stimulation
Function:
Adjustable, Nipple Stimulation, Vibrates
Speed Control:
Push Button
Extra savings when you buy this item and more!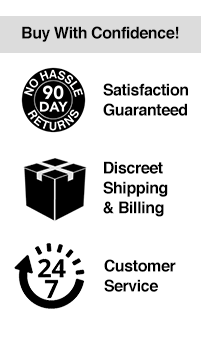 Product Reviews
Most Helpful
Most Recent
Highest Rated
Lowest Rated
Verified Purchase
Tight and tingly at first
Submitted 10/29/2017
10/29/2017
Both clips were tight and tingly, actually a bit too tight initially, but it was either tight or slipping off. Batteries didn't last too long tho. For the price they're not horrible. A good upgrade would be longer lasting batteries and/or a selectable vibration setting.