Rip Off Harness Set
Item #7992

Product Description
Put Some Risqué In Your Day With This Hot Harness!
This smoking hot harness set is the perfect way to indulge your fetish fantasies, or add some heat to your erotic wardrobe. The shoulder harness criss crosses over your chest and back and features a metal ring in the center. The waistband circles your stomach and leaves you deliciously bare down there. A detachable penis ring gives your package lift and support and can be used separately. In addition to giving your look a kinky edge, the satin-like elastic bands that make up the Rip Off Harness Set feel so good against your skin. Snaps let you make adjustments to the fit. Made of 82% polyester and 18% spandex.
Super sexy 2-piece harness set
Elastic straps have a satin-like smooth finish
Straps criss cross over chest and back
Center metal ring adds a touch of kink Separate waistband with cock ring leaves buns totally bare Rubber cock and ball ring lifts and supports
Penis ring is detachable
Snaps let you adjust the fit
One size fits most
Comfortable and alluring
Imported by Male Power
Offering superior styling, comfort, and fit, each garment is designed to enhance body contours while providing exceptional support and maximum performance.
To keep your Male Power Rip Off Harness Set looking new, hand wash or machine wash on delicate in cold water. Do not bleach or iron, and hang to dry.
more...
Product Details
Material:
Polyester, Spandex
Extra savings when you buy this item and more!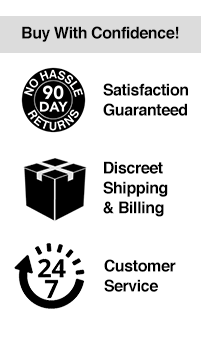 Product Reviews
Most Helpful
Most Recent
Highest Rated
Lowest Rated
Verified Purchase
I Love It!
Submitted 9/21/2018
9/21/2018
Sexy and versatile. I look great in this...which makes both of our pleasure that much intense. Options on the cock and ball rings...wear the top only, bottom only, or both! Excellent and highly recommend!