Fleshlight Turbo Ignition
Fleshlight Turbo Ignition
Item #8533

Product Description
Buckle Up!
Fleshlight Turbo Delivers the Ultimate Oral Experience./strong>
The Fleshlight Turbo™ offers you the most realistic and satisfying alternative to oral sex.
Uniquely designed with three points of initial insertion, the Turbo provides the mind-blowing sensations synonymous with getting a stellar blow job every time you use it. Whether you like to stimulate just the tip or you prefer the tight, spine-tingling sensation of deep throating, the Turbo provides you the tease and the thrill to get to the finish line.
Fleshlight Turbo Ignition
Unique design mimics the feel of oral more accurately than ever before
Case creates a sucking-like sensation to complete the illusion of oral
Inner sleeve lined with teasers and ticklers for extra stimulation
Removable sleeve is open-ended for easy cleaning
Masturbation sleeve measures 3.5 inches wide by 8.5 inches long
Made from soft TPR on the inside and firm ABS plastic on the outside
The Fleshlight Turbo Ignition features a special layered design to mimic the feel of oral sex. A tight ring feels like lips kissing your tip. A textured rib acts like a tongue running along your shaft. And then a large ring feels like a throat opening wide to swallow you whole!
The Fleshlight takes your oral experience even further with its unique sucking sensation. The more you use the stroker, the stronger the suction gets until it drains you dry!
The inner sleeve is lined with stimulating ticklers, ribs and teasers to massage your shaft. It's also removable for easy cleaning.
The Fleshlight's inner sleeve measures 3.5 inches wide and 8.5 inches long. Including the case, the stroker measures 3.5 inches wide and 10 inches long. The inner sleeve is made from soft and stretchy TPR, while the case is made from firm ABS plastic.
The Fleshlight Turbo Ignition is compatible with water-based and silicone-based sex lubes. Wash the stroker in warm, soapy water after each use – taking care to flush the inside out. Dry the stroker with a lint-free towel thoroughly before reassembling it.
Due to manufacturer pricing policies, we are unable to offer further (all) discounts on this item.
more...
Product Details
Function:
Masturbation, Stretchy
Extra savings when you buy this item and more!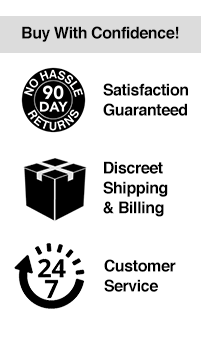 Product Reviews
Most Helpful
Most Recent
Highest Rated
Lowest Rated
Why I'm loving my fleshlight turbo ignition
Submitted 10/10/2017
10/10/2017
First of all, it made me cum very quickly, the action is indescribable with all the swirling action. I use it once daily when I shower.
Very good product, I would buy this again
Submitted 1/21/2018
1/21/2018
This fleshlight works very well. It's very soft and stretchy. It's also very easy to clean. It's visually appealing to me as well. I like that you can use a silicone lube with this fleshlight. It feels durible to me, we will see how long it lasts. I would buy this fleshlight again for sure. When I used it I was able to climax and cum very easily. I'm a happy customer.
Verified Purchase
TURBO
Submitted 9/28/2018
9/28/2018
Just another Fleshlight no diffrence