AdamMale Cock N Load Penis Ring
AdamMale Cock N Load Penis Ring
Item #6898

Product Description
Go All Night Longer!
Extra thick TPR penis rings give you the power for stronger erections! Slip one or both super stretchy rings over your woody for go-all-night staying power. Or use the second one on your balls for a novel pulling sensation.
more...
Product Details
Experience Level:
Beginner
Function:
Erection Enhancement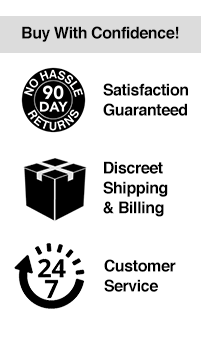 Product Reviews
Most Helpful
Most Recent
Highest Rated
Lowest Rated
Comfortable Fit
Submitted 1/25/2015
1/25/2015
Always have trouble finding a ring that fits and is not totally binding. This one seems to be about right. I have a small sac so I have trouble finding a ring that doesn't choke me, this set is soft and quite flexible. Nothing is really made for extended wear, but this one you can do for substantially longer than most.
Verified Purchase
great product - cheap price!
Submitted 11/28/2018
11/28/2018
We've only used a couple of times. Not bad for the price.