Smoothie 18-Inch Double Dong
Smoothie 18-Inch Double Dong
Item #3317

Buy together & save
Extra savings when buying these items together.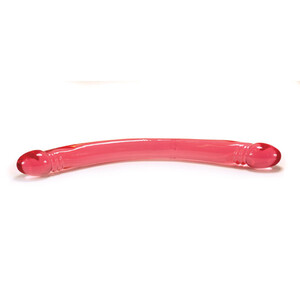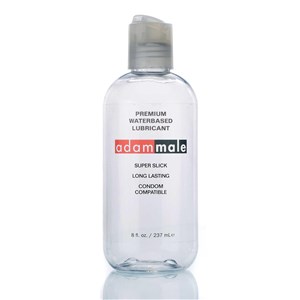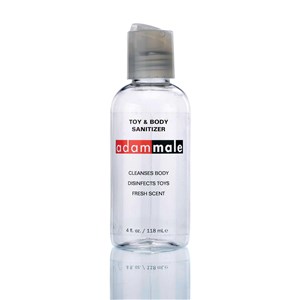 Buying together saves you:
4.00
Total =
Let the Good Times Roll!
Everyone is rejoicing over our beautiful translucent pink dual phallus-tipped dong! Easy to hold on to, it's great for butt to butt grinding. Molded with silicone rubber that gets SUPER SLICK with a water-based lube. Slather on the lube and enjoy!
Best Used For
Anal Sex Play
Function
Anal Penetration, Anal stimulator, Double Penetration
Most Helpful
Newest
Highest Rated
Lowest Rated
great for 2 bottom boys
8/5/2007
this is a great toy for two bottom boys to play with, had fun for hours it is smooth and can slide in and out very fast both me and my friend gobble this one up
well to start I used 13 inches of it just on myself and its texture was just phenominal I can suck myself so being able 2 b f***** while getting my ass plowed by this monster is great my 'straight' friend experimented with me with it and he loved it when our asses smacked together as we f*** the monster even without lube its easy in and out!!!
My boyfriend and I got this for some fun together, but it was just too big! It was too long and too big around for use. Be aware its probably a good 3 inches around....Very experienced users only...
I never imagined I could take so much. I love it. Gets to places I never imagined. Have not used it with a friend yet, not sure I want to share :)
Repect The Giant
3/5/2012
This is a very good dildo. My anal was able to swallow the whole 18inch and now i want something bigger. Im a guy and i was able to take it and swallow it. Now im off to find something bigger... mabey ill the the thor dildo :D
Its a little big at first but feels awesome when you get it in. Im very tight so I had to use lots of lube. The head is the best part. The discrete shipping was not very discrete at all.. just by touching the package someone can tell there is a big thing inside. Not cool though.
Nice toy but the "discrete shipping" is just the dildo in a padded envelope, not discrete at all. I had it delivered to my dorm, where you have to sign for packages with an RA... that was awkward.
i received my 18 inch double dong and un wrapped it it slid down my throat about 3/4 the first time then i tried it up my ass it slid almost all the way the first time not bad for a ass virgin just toys this product is my new favorite toy now
Big but not big enough :D
3/5/2012
Dont get me wrong it awesome and large. I like both male/female and i was able to swallow the whole dildo, I repeat the whole 18inch in my butt and swallowed it. Took me about 3 day to do it. Great for people who can handle this giant. Now it time form me to find a even bigger giant...
I like both sex man/femail. Im a male it this thing is so big, but once it in, it feel so nice. I was able to swallow a hole 16 inch in to my ass in 3day of pratice. An tip when using this is to lube it up and fill you ass with as much air as possible to it easy to go in and goes in way deeper with more air.