Product Description
Super Sized Realistic!
You'll Want to Grab this Super-Long Dong by the Life-Like Balls...and stuff yourself silly with this whopping 10 inch dong!
With every stroke, you'll feel molded veins and a realistic head dive in deep for pure anal satisfaction. Enjoy a hands-free ride using the suction cup base, and see why 10 Inch Dildo will be your go-to sex toy for years to come!
Super sized realistic dong
Big 10" total length, 8" insertable
Thick 2" width fills you up
Realistic head, vein, and ball details
Made from flexible PVC material
Secure suction cup base
Compatible with adjustable strap-ons
Ready to take the 10 Inch Dildo for a test drive? Clasp hold of his molded, realistic balls or apply the suction cup base to push up to 8 inches of this phallic dildo deep inside. The rounded and shaped head knows just how to pleasure your P-Spot for explosive climaxes, while raised veins tease your anal opening with your every move. Be warned: you might need some lube and a warm-up before you can take every inch of this wild stallion!
more...
Product Details
Experience Level:
Advanced
Function:
Anal Penetration
Extra savings when you buy this item and more!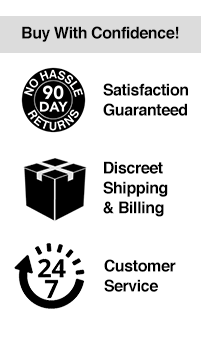 Product Reviews
Most Helpful
Most Recent
Highest Rated
Lowest Rated
OMG Big Daddy
Submitted 9/24/2015
9/24/2015
One of the most satisfying toys I've ever used , I'm a size queen so this was a must buy for me.
Great
Submitted 10/19/2017
10/19/2017
Its size is amazing, the length/girth ratio is good but it is a bit too firm, it feels a bit like using a hard stick ; real penises this size are much softer than that. Neverheless, it still brings lots of fun ;)
Verified Purchase
A good long @@@@, but I need more girth
Submitted 12/24/2017
12/24/2017
My partner had more fun with it than I did until he got it in then the time flew by atlest for me
Verified Purchase
OMG
Submitted 4/29/2018
4/29/2018
So when i got this toy i tried it that night. Let me tell you I had to work with it for it to finally go in. Nonetheless I love it. It was much bigger than expected.