Goose Anal Invader
Item #4338

Buy together & save
Extra savings when buying these items together.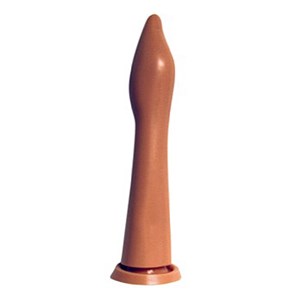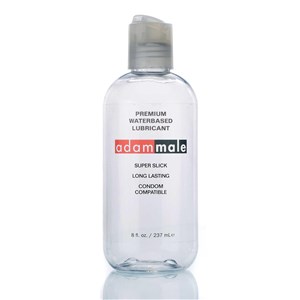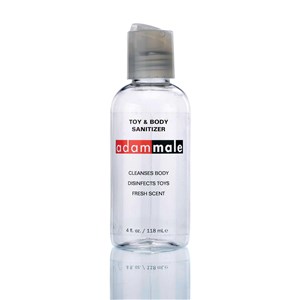 Buying together saves you:
4.00
Total =
The Goose Is Loose!
Shaped like a goose head and neck, this monster sex toy is the perfect shape for anal play! Generously lube the pointed tip for easy entry. Measures a whopping 15" long, with a 2.75" wide head and 2" wide neck! Suction cup base for hands-free action. Not for the faint of heart!
Best Used For
Anal Sex Play
Function
Anal stimulator, Battery free, Suction-cup base
Most Helpful
Newest
Highest Rated
Lowest Rated
A deep, expanding colonal experience...
7/24/2007
This anal sex toy is truly amazing! I've purchase a great number of items over the years for the purpose of screwing my asshole as deep as possible and it has been great fun. This bad boy is huge and I love it. With liberal lubrication I managed to shove in 10" on the first try, which was thrilling to say the least. Further trys have been marginal. I've taken the fence post with ease and I'm determined to obtain the same result with the goose. I love taking these long thick dicks up into my bowels. Your products are the greatest for pleasuring me. Go long and thicker.
this thing is huge and it takes a little warm up to take the head in but god is it worth it the feeling i get when I have it deep in my ass is indescribable; better than any other toy I have ever had. simply the best.
Received mine today and couldn't wait to get started. It took about 15 minutes to get over the head and there was no let up. Only got half way down. Only one big drawback. The shaft was too soft. It had to be supported with your hands. All in all I was very well pleased with The Goose and I would recommend it, if you are into oversized toys. I never thought I would be able to take anything that wide. Bring on the next size.
This is a must have. My favorite new toy!
This is the GREATEST thing i have ever put in my hole i am addicted to it can not get enough Greatest ride EVER and i have ridden a lot of stuff cant wait till i get my bigger one
It took me a long time to be able to take this dildo. But because of this dildo, I can say with confidence it helped me take my first smaller fist!! :D
Upon opening the box I knew this was going to be a challenge. I would definitely suggest getting warmed up with something smaller. Suction base is very strong which comes in handy so you can focus on getting it positioned and beginning. Pretty smooth once you pop passed the bulb of the head. Use plenty of lube and enjoy the ride!
Wowwie wow wow!!!
3/25/2015
Wasn't sure what to think when I saw this in the box. Decided to give it a shot Wow does it open you up wide. Once you get it past the top knot it makes it easier to go further. Can't take it all, but managed about 3/5 of it. Don't know if I'll ever take it all, but going to have fun trying. Like the ad says not for the faint of heart.
Verified Purchase
If you can get it in, it's heaven
It was just amazing I loved it soo much would highly recommend