The Other Side Of Aspen Vi
The Other Side Of Aspen Vi
Item #6750

Product Description
30 Years In The Making! Special 2 Disc Set!
Aspen is where majestic cocks and pristine bubble butts meet to heat up the chilly weather. Witness the erotic avalanche that ensues when 11 of porn's hottest studs meet in the mountains. After exploring the mountainside on their snowmobiles, Adam Killian and Tony Buff stop to enjoy the views. Adam drops to his knees and sucks Tony's thick prick, sucking it deep into his throat and withdrawing only to tease Tony's balls with his teeth and his tongue. Landon Conrad and Brandon Bangs relax in a steaming hot tub amidst the sun-soaked snow covered Aspen landscape. The muscles on Landon's torso ripple with excitement as Brandon sucks his long veiny cock. Before long Landon takes his turn deepthroating Brandon's uncut dick. Later, Landon strokes his cock alone in front of a fireplace. One by one all of his Aspen buddies arrive, engaging in some of the best oral sex ever observed. Ass eating and cock sucking—it's a writhing jumble of hot flesh in this incredible orgy. The physical beauty of these men is astounding: Roman Heart never looked better, Tony Buff's cock dominates the room, Adam Killian looks like he owns the place. Landon Conrad's chest is chiseled and sculpted like some hot magical marble bust. Angelo Marconi shows himself to be one of the hottest muscle men on earth! Gavin Waters shines with his creamy white Nordic skin, and Brandon Bangs and Shane Frost bring a youthful spirit to the room…a new generation of hard, demanding Aspen men.
Starring: Landon Conrad, Roman Heart, Tony Buff, Heath Jordan, Angelo Marconi, Adam Killian, Colby Keller, Shane Frost, Cameron Adams, Gavin Waters, Brandon Bangs


more...
Product Details
Running Time:
167 Minutes
Star:
Adam Killian, Roman Heart, Tony Buff
Theme:
Deep Throating, Outdoor Sex, Pool/Spa Sex, Threesomes
Extra savings when you buy this item and more!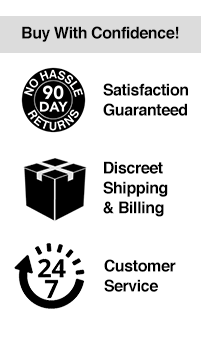 Product Reviews
Most Helpful
Most Recent
Highest Rated
Lowest Rated
Verified Purchase
Hit and cute guys
Submitted 12/15/2017
12/15/2017
Another classic film. Worth watching over and over.