Stainless Steel Shower Bidet
Stainless Steel Shower Bidet
Item #3738

Buy together & save
Extra savings when buying these items together.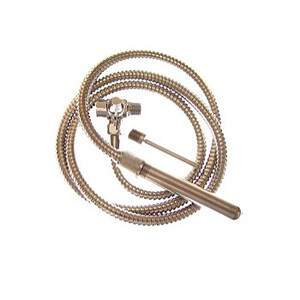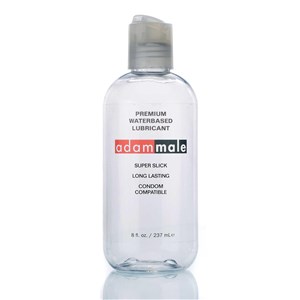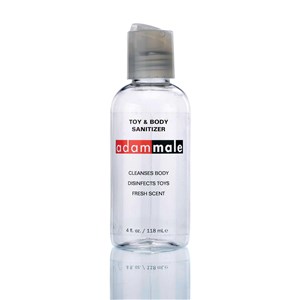 Buying together saves you:
4.00
Total =
Clean Yourself Like Never Before!
Absolutely the highest quality stainless steel shower bidet on the market today! This heavy duty unit weighs in at over one and a half pounds! You'll find the quality construction on this shower hose practically indestructible. It easily attaches to your existing shower pipe and allows you to reattach your original shower head. Hose is a generous 58 inches long and you get 2 different bidet attachments. The stainless steel wand has numerous water outlets at its tip and the stainless steel spike has one larger outlet. A quality device that'll bring you years of hygienic service and would do any shower proud.
Best Used For
Enema; Douche
Experience Level
Beginner
Most Helpful
Newest
Highest Rated
Lowest Rated
Hose is NOT long enough
7/4/2007
This would be a fantastic product if the hose was at least 6FT long, but it's only a generous 58" or under 5FT long, which limits the users options, in my opinion.
Mr. Clean, Mr. Clean!
8/9/2007
This little product has changed my life! You will be absolutely clean after using this - no more tire tracks! Seriously, if you want your partner to enjoy your beautiful ass, then you need to be clean - very clean - you know what I mean? This is the way the French do it and you should too. Can be used for some erotic play, but there is a caution I would give when using it - make sure the water pressure is low - not too fast as you will see the amount of pressure this baby puts out. Should be a mandatory requirement in every man's bathroom! How many times have we had a straight man say he was clean, when all he meant was that he had wiped earlier that day?! Remember, you gotta be clean - with this machine!
NOLA Magik - New Orleans, LA
Multipurpose Utility Wonder
9/28/2007
This is a great, high-quality-constructed product with multiple uses. It has a lifetime guarantee, is easy to install, and the regular shower head is still usable. Hold the hose before turning on the water to prevent it from "snaking" under pressure. Take precaution if you insert before turning on the water, unless you want to chance painfully hydroblasting the inner tubing! (If that happens once, you WON"T do it again!) The hose would be better if it were 6 ft (72 in), but it still works well for most purposes. There are certainly variations that would be nice to have, but the options aren't offered. It would be nice to have numerous outlets all over the wand for a good water scrubbing, but the holes are only in the tip. If you like enemas, the spike sure beats the old water bottle by providing as much water as you can hold, doesn't run out before you're full, and does it faster. If you're into urethral play, the spike fits right into the urethra to provide exquisite nerve stimulation within, and with the correct pressure, you can even rinse out the bladder. By the time you've finished with this versatile tool and taken your shower, you'll feel extra clean inside and out and be ready for whatever happens! I highly recommend.
let have a clean ass
3/13/2008
The product is excelent I have not doubt about that. I used for several years, but the price is just too high. I recently ordered one from another supplier for half of the price. So I recommend to check the price you need to lower.
An absolute buy
12/24/2007
First time user and now have one in each shower inside and out.
Verified Purchase
Awesome for a quick clean!
7/12/2018
I like that this product is easy to install and the quality is five stars. Gets me clean in 20 min instead of an hour. Would recommend!!
Verified Purchase
What a hole cleaner it's marvelous
Verified Purchase
Really great product
6/18/2018
So fast so clean so easy , perfect product for me.