Smooth & Easy Silicone Douche
Smooth & Easy Silicone Douche
Item #8732

Product Description
Easy Comfort in an All Purpose Douche!
Soft flexible tip slips in for easy cleaning for anal applications.
Slender design for stress free use
Flared base for safety
Graduated beads add a stimulation
Disassembles for easy loading and cleaning
Hygienic silicone
Measures 8.75 inches in length overall
Waterproof and submersible
Insertable tip is 1 inch wide and 3.25 inches long

Insertable tip measures 3.25 inches long and 1 inch wide. Flexible silicone gives long lasting and dependable service. Cleaning douche is simple with easy dissembled parts and flexible silicone supplies long lasting comfort.

Fill the bulb, insert the tip and squeeze fluid out. Can be used in shower or tub for easy clean-up
more...
Extra savings when you buy this item and more!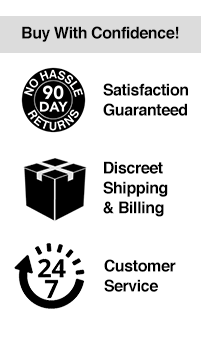 Product Reviews
Most Helpful
Most Recent
Highest Rated
Lowest Rated
Verified Purchase
Haven't used yet!
Submitted 5/13/2018
5/13/2018
The size and heavy duty construction