AdamMale Toy Cleaner
Item #8717

Product Description
Gets Your Toys Squeaky Clean!
Give your favorite playthings a pristine clean, plus keep them looking fresh and new with AdamMale™ Toy Cleaner. The handy spray pump bottle makes everything quick and easy. Just apply and rinse with warm water, let your toy dry, and you'll be all ready for your next adventure.
Makes cleaning your favorite toys quick and easy
Safe to use with all sex toy materials
Water-based formula
4.5 fl. oz. spray bottle
Proudly made in the U.S.A.
more...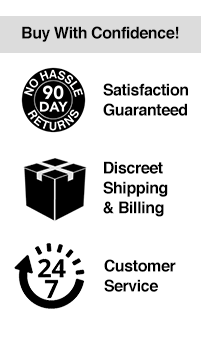 Product Reviews
Most Helpful
Most Recent
Highest Rated
Lowest Rated
Verified Purchase
It's ok
Submitted 9/21/2018
9/21/2018
Soap and water works just as well. I would save your money to spend on the toys.
Verified Purchase
I LIKE TO KEEP MY MOST INTIMATE TOYS CLEAN.
Submitted 5/23/2018
5/23/2018
'Nuff said. This stuff does it exactly like the ads say. I just ordered 2 more bottles and am awaiting that shipment.
Verified Purchase
toy cleaner
Submitted 5/31/2018
5/31/2018
Great cleaner cleans up everything.
Verified Purchase
Works well.
Submitted 6/30/2018
6/30/2018
Cleanup is easy.
Verified Purchase
Great!
Submitted 7/15/2018
7/15/2018
Cleans well, easy to use!
Verified Purchase
Easy cleanup
Submitted 7/26/2018
7/26/2018
Works great on all your toys.